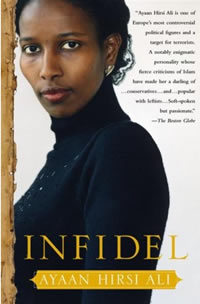 The next book discussion will be on Infidel, the autobiography of Ayaan Hirsi Ali, from her traditional Islamic upbringing in Somalia and other Muslim countries to the life of a refugee in the West. Interesting issues relating to religion, culture and immigration.
Held at 2pm
on Tuesday, 19 July 2011
at the home of Chris & Stan White
Click HERE to read an interview with Ayaan Hirsi Ali in The Age.