International Human Rights Day Book Launch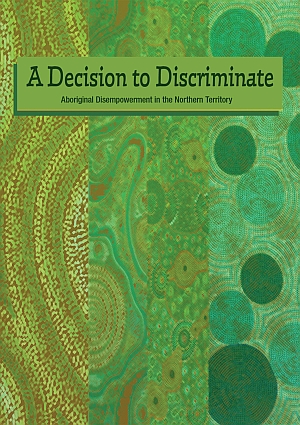 All are invited to the book launch of A Decision to Discriminate, at 2-4pm Sunday December 9, at Pilgrim Uniting Church Hall. This is an important book about the NT Intervention. This will be launched by Rev Dr Djiniyini Gondarra AOM (Yolgnu elder, a past moderator of the Northern Synod and a Uniting Church Minister), and Rosalie Kunoth Monks (Alyawarr/Anmatyerre elder, Actor & Activist), both significant leaders in the Aboriginal community.
Please click this link to visit the Respect & Listen website for more information abou the book and launches including some video clips from the Sydney launch.