Celebrating Peter Collins' Life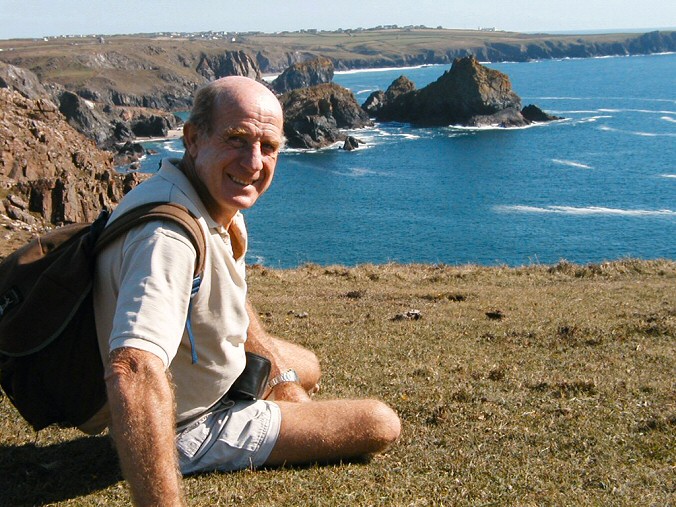 Peter George Collins
6 January 1943 – 31 August 2013
Blackwood Uniting Church and the BUC Community hosted a service to Celebrate the life of Peter Collins on Friday the 6th of September 2013.
His wife, Karen Collins, daughter, Anne, son, Michael, and granddaughter, Ethne, would like to thank everyone who attended, both in person and via a live webcast. "You being 'there' helped make this service very special to all of us."
A special thank you must also go to the Rev Leanne Jenski for her support throughout Peter's illness and for leading us through the service to celebrate the life of Peter. Karen and the family would also like to thank the many people who assisted in the preparation of this celebration.
---
Audio recording of the Celebration Service
This link will take you to an audio recording of virtually the entire service. Please be patient as there is a period of waiting for the celebration service to begin and there is only the background sound of "Bach for Breakfast" or skip forward to 6:00 if you prefer:
www.peneglos.com/peter_collins/0906_025838peter collins.MP3
---
Individual elements of the Celebration Service
Please click on any of the following links if you would like to read or watch the tributes prepared for this service.
---
Webcast of the Celebration Service
Although there were some glitches in the live webcast, there are five videos that can be seen of some bits of the service. To see them in sequence, please scroll down and click each of the five videos below to watch them or scroll to the very bottom where further thanks and links to possible donation organisations are found.
First video:

Second video:

Third video:

Fourth video:

Fifth and last video:

The live webcast was arranged by Al Brocklehurst's Community Domain Name Hosting (a service of Uniting Communications). This webcast page can be found on http://ustre.am/14r83.
---
Donations
For those who would like to do more, the family sincerely appreciate donations in memory of Peter and offer the following suggestions: