Community Classes: Workshop Term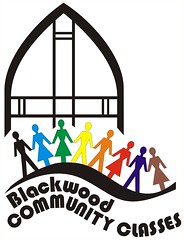 Term 3 is "Workshop Term" and this week (Sat, 22nd Aug) we have general crafting with our "Craft with Style" teacher Alicia McInnes.
If you would like to attend, please see Jacqui or put your name on the list on the Community Classes noticeboard.
You will need to advise Jacqui if you are attending as I have a list of requirements for the workshops.
Please click this link to learn more about the Blackwood Community Classes.